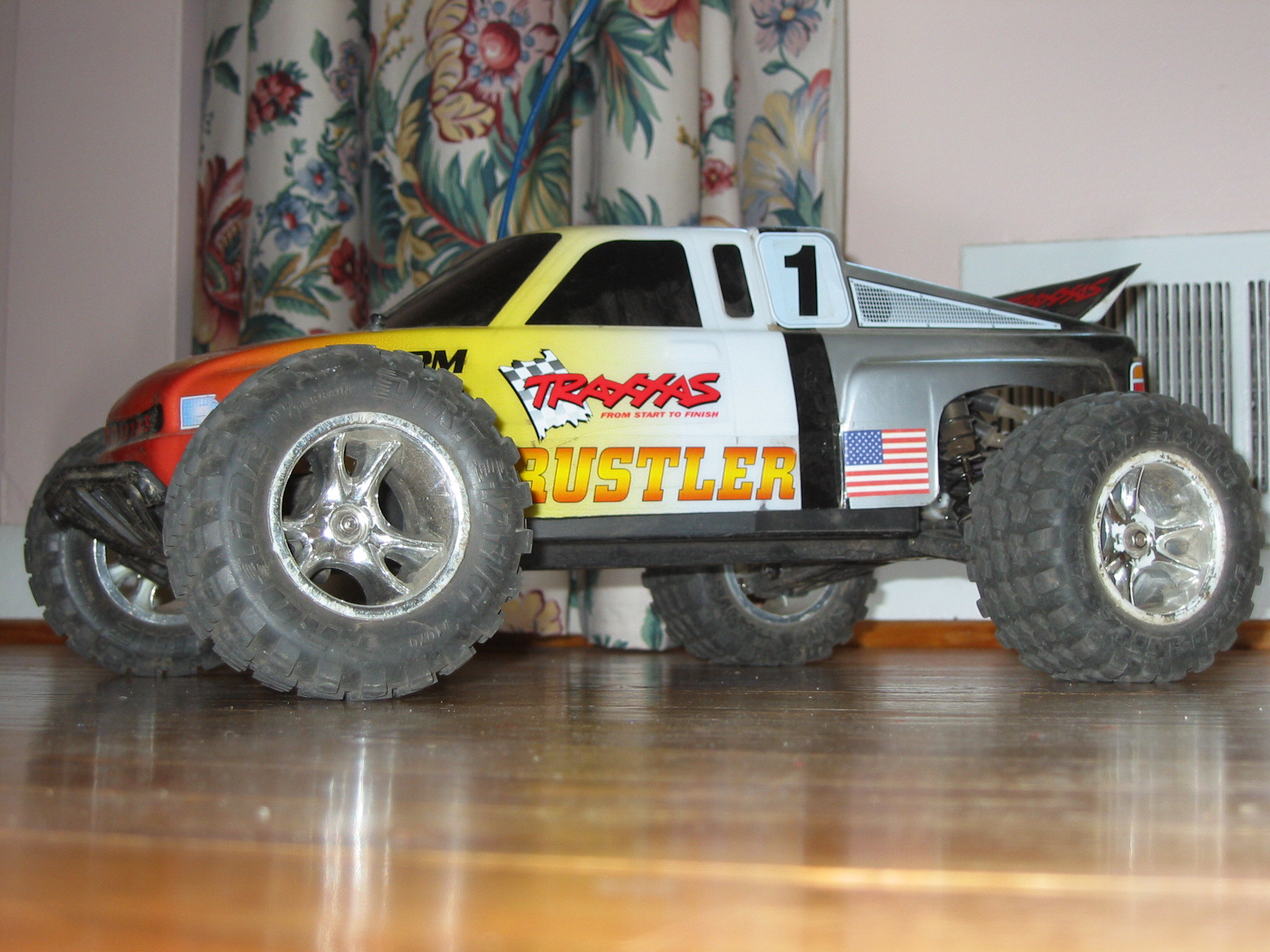 ...Shopping list....
Kyosho Magnetic Mayhem motor (monster torque)





This is the official Richards Racing webpage. It includes pictures of my R.C. car, a Traxxas Rustler. It will have general information and links for other R.C. companies, and other general pictures.
On this page you will see information, pictures, and more information. I will also show you guys my experiences with my R.C. hobby.

In The Mail
Order pending, gotta check with Mom first, but i plan on ordering a magnetic mayhem motor, and an aluminum idler gear.





What's New?
This is where i tell you new events and problems with my rustler. I just got my dirt hawgs for the front, along with a graphite front shock tower, and some two stage shock pistons. See the hop-ups page for some more information on these products, or click the link below.